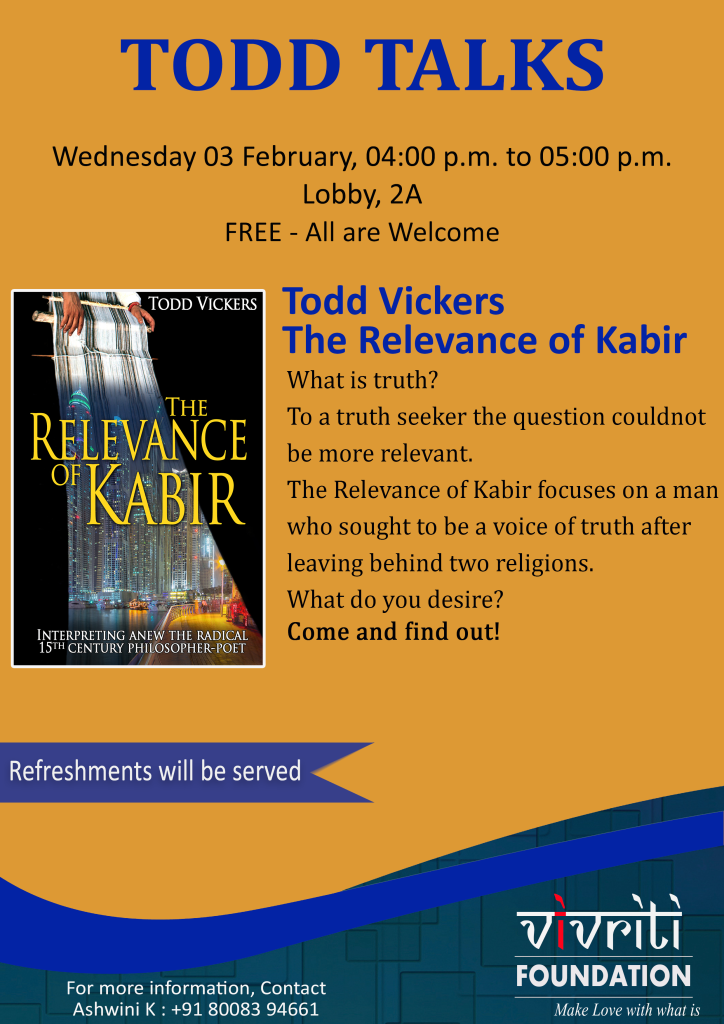 The first talks at Amara Jyothi, in Hyderabad were a joy for me.
The topics considered the limits of who we think we are, the pain we create without any gain, questioning spiritual beliefs, authority and concluded with a discussion about meditation. I also brought into the room the place of honor for the skeptics whose contribution of doubt cannot be underestimated, especially involving subjectivity. I ran over time, of course.
The conversation continued with participants long after the talks. There will be video. Stay tuned!
The next city will be Kakinada in Coastal Andhra and will be live translated into Telugu. A whole new discovery is on the horizon!